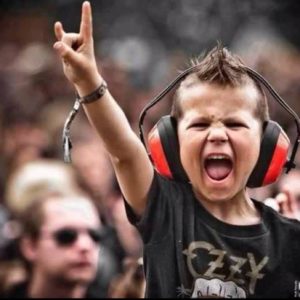 Parents today do not usually feel as though they have to miss out on fun times because they have small children. It isn't like years ago when having an infant or a toddler meant staying home to watch over kids. Parents now take kids along on outings. They take them to zoos and parks at a very young age. This also means that many parents are carrying the toddlers to concerts, especially those that are in the great outdoors where the noise will not be overly loud on young ears.
The Trouble with Concerts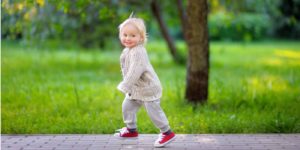 Most concerts mean that there will be a crowd of people moving around you at all times. With a toddler, this can seem a bit daunting. It can be downright scary if you happen to have a toddler who seems to go everywhere at once. There is also another issue with crowds, and that is the fact that often; you will end up walking for what seems like miles to get to the concert venue. It may be a challenge, but taking your toddler along on this type of adventure will actually help them if you know all the tricks on how to keep them happy while in the crowd.
Making Life Easier
As a parent of a toddler, you are always going to be looking for ways to make life easier for yourself and your toddler. Attending parks, zoos, and concerts can make it all a lot harder than you may feel you can deal with, especially if you arrive and discover that your little one is having a bad day that day. Perhaps they want to wander more than usual, or they didn't get enough of their nap and now they are cranky and bratty. You will need ways to keep them entertained and comfortable when out on an adventure. You will also need an easy way to keep control of them before they can venture off too far from you. All of these things can be a full-time job when you are dealing with the curiosity of a two-year-old.
Fun Things to Try
Taking your toddler's favorite toy, a picture book, and snacks will be helpful when you are hoping to keep them entertained. When at an outdoor concert where you may be sitting, take their favorite blanket so that they have a special place to play. Encourage them to watch other people walk around. For the walk, you shouldn't expect your toddler to want to walk a mile. Their little legs will get tired faster than yours. To help you overcome that issue, you can take a look at a variety of toddler carriers online here. Carriers are a parent's best friend when it comes to outings, whether it is a short walk through the grocery store or a much longer walk through the park. There are a lot of styles available and most are versatile enough to be worn by mom and dad both. These carriers can also help you if your toddler becomes sleepy or overwhelmed by all that is going on around them. They will relax easier because you are holding them close and you will not end up with a backache for your efforts.